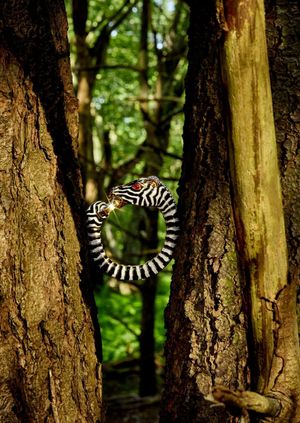 A Walk in the Woods
19th Sep - 2nd Oct 2022
Add to Calendar
Event Details
From September 19th through October 2nd, David Webb will open the doors of its Madison Avenue showroom for its first in-house exhibition, A Walk in the Woods: David Webb's Artful Animals.
When David Webb won the prestigious Coty American Fashion Critics' Award in 1964, everything changed for the house of David Webb. The world had taken notice of its intricate animal jewels, and celebrated its natural inspirations. This exhibition explores the moment when David Webb's animal jewels came to the forefront of American fashion.
From frogs, zebras, wild cats, snakes, horses, and monkeys, each bejeweled creature in David Webb's Kingdom Collection holds its own place in the house's storied history.
Discover each animal's unique story through jewelry, archival sketches, supporting historical materials, and two never-before-seen films from past and present. New work by photographer Noah Kalina and archival footage from Milton Greene and Joe Eula will be shown alongside never before seen jeweled beasts made in our Madison Avenue workshop especially for this exhibition.
Come to David Webb's flagship boutique at 942 Madison Avenue, between 74th and 75th Street and show your tickets for your entrance time. Tickets are valid for that hour only.
You may purchase a maximum of four tickets per visit through this site. If you'd like to arrange a private tour of the exhibition - or if your plans change and you need to reschedule - please email events@davidwebb.com for assistance.